BISHOP FENWICK HIGH SCHOOL
Bishop Fenwick High School, the first coeducational Catholic high school on the North Shore, was founded in 1959 by the late Richard Cardinal Cushing and was named for the second Bishop of Boston, Benedict Joseph Fenwick, SJ. Sitting on 59 beautiful acres of land, Fenwick is about 20 minutes north of Boston, on the Peabody-Salem line.
Fenwick is committed to its mission of offering greater opportunity for greater achievement for all students. Campus Ministry, technology, athletics, and development have all evolved over the years, and continue to change and grow as the needs arises.
Enhancements to the school's technology infrastructure, art and athletic facilities, the O'Rourke Library and the school chapel are only a few of the many updates that keep Fenwick rooted in its core values, while also progressive, but out in front as a place to be.
Tom Nunen, President of Bishop Fenwick since 2019, started this journey with KI and Catholic Purchasing in 2022 with nothing more than empty spaces. Fenwick, like many Catholic Schools built during the same era, was a building with good bones, but aging interiors. Tom's vision was to create new spaces to support a modern curriculum and better support student learning. He wanted to build an environment that reflected the values of the school, create spaces that students and staff were proud to study and work within, and offer places that alumni want to return to and are proud to call Fenwick their alma mater. Tom engaged with CPS and KI to request assistance in the design of various spaces and to help select appropriate furnishings, fabrics, and finishes. Continue reading to learn more about each of the renovated spaces.
Crusader Square is a beautiful new social space that connects the main school to the theatre and gym. Featuring tall ceilings and glass entryways, Crusader Square exudes lightness and brightness. New furnishings, in a carefully curated palette that reflects Fenwick's branding, invite students to relax and socialize. There are also spaces where individuals can find quiet places to study. Featuring MyPlace Lounge Collection, including entry benches, a sepertine lounge, swiveling Sway Chairs, Crusader Square is a sophisticated space similar to a higher ed campus.
New seating was recently added to Fenwick's student cafeteria. KI's Maestro Chairs are durable yet comfortable, and provide an air of sophstication. Black poly vinyl seats paired with frames in Crusader Gold are striking in this space.
The new STEAM lab was transformed from a basic seminar-style classroom into a dynamic science lab. Sturdy Ruckus Worktables, topped with large worksurfaces, are perfect for any experiment or Robotics project. Mobile Ruckus Stools fosters further collaboration. Ruckus Storage offers a place to display completed projects and store the tools and trinkets essential to STEAM. Again, the color palette complements the other Fenwick spaces and brand.
The traditional library space was transformed into a modern media and study center. Large windows overlooking the athletic fields on one side, and Fenwick's front entrance on the other side, offer stunning light. Exposed brick walls add charm and warmth. The furnishings here are KI Pirouette Tables, MyPlace Lounge benches and tables, High-top café tables and counters with Strive Café Stools. Again, the color palette coordinates with Crusader Square and Fenwick branding.
THE CPS AND KI VALUE PROPOSITION
The KI and Catholic Purchasing partnership combines the best of both companies – innovative, high-quality furniture and design services from KI, with the procurement expertise of CPS. CPS offers everyday deep discounting, no upfront payment requirement, flexible credit terms, and excellent project management. KI design resources include auto-cad renderings of each space, expert color and fabric suggestions, and self-service tools like See It Spec It, where clients can "try on" various combinations of fabrics and finishes on their furniture pieces to help make final choices. In the case of Fenwick, it was Tom's vision, combined with KI's resources and CPS' procurement expertise, that resulted in a bold, new campus, a truly transformed and modernized space ready to meet the needs of students for years to come.
Slide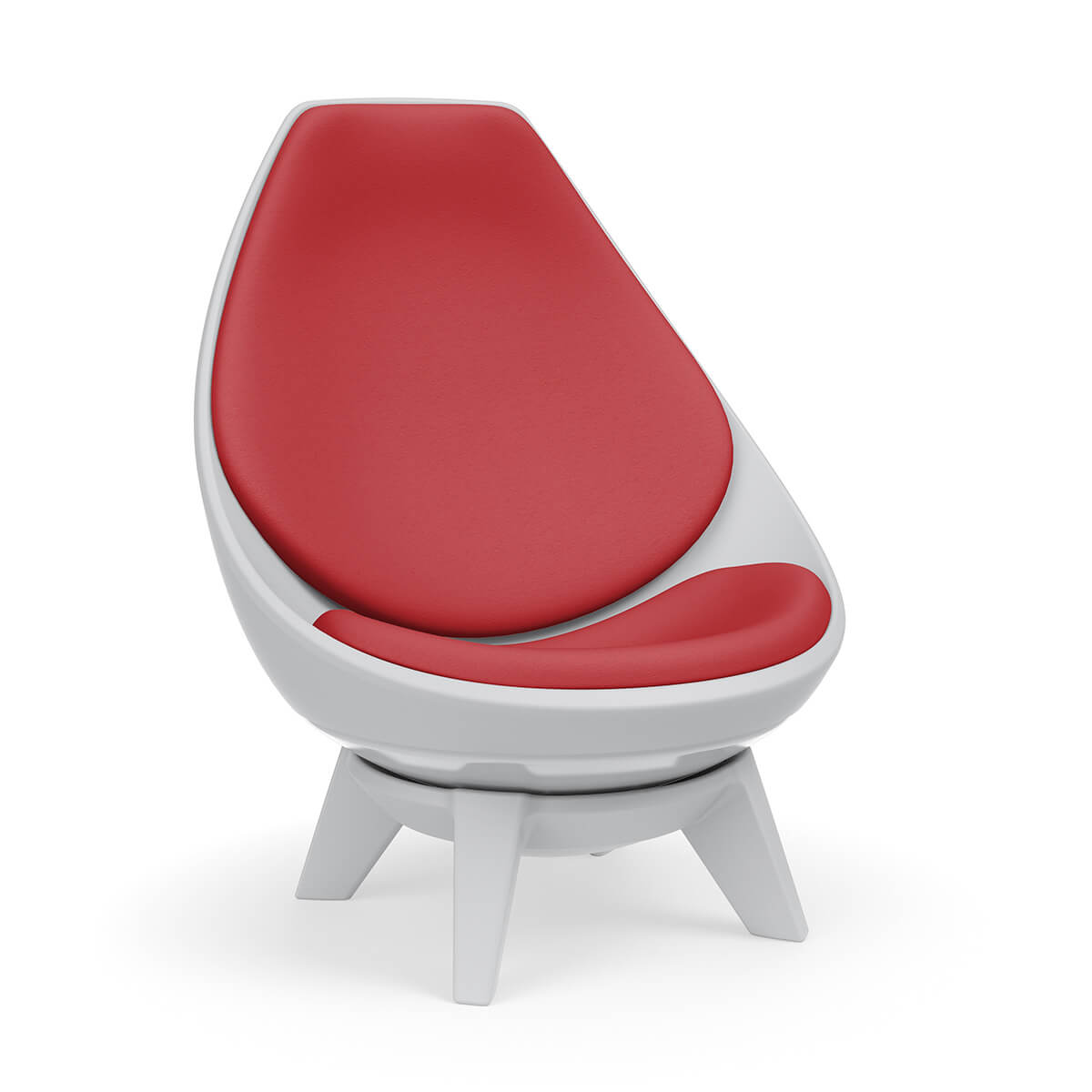 Slide
KI Ruckus Fixed Height Cantilever Desk
Slide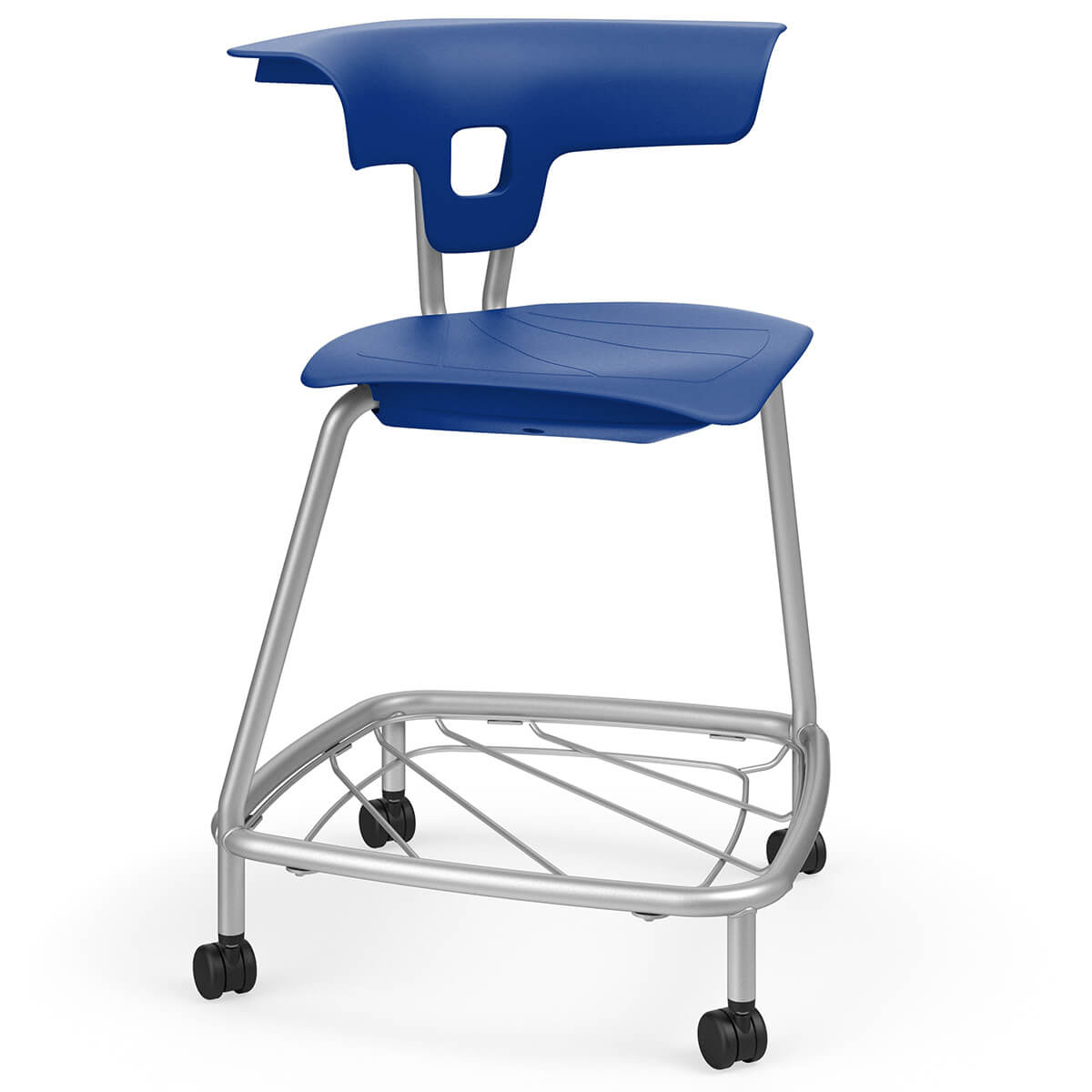 KI Ruckus 24″ Stool with Casters and Bookbag Rack
Slide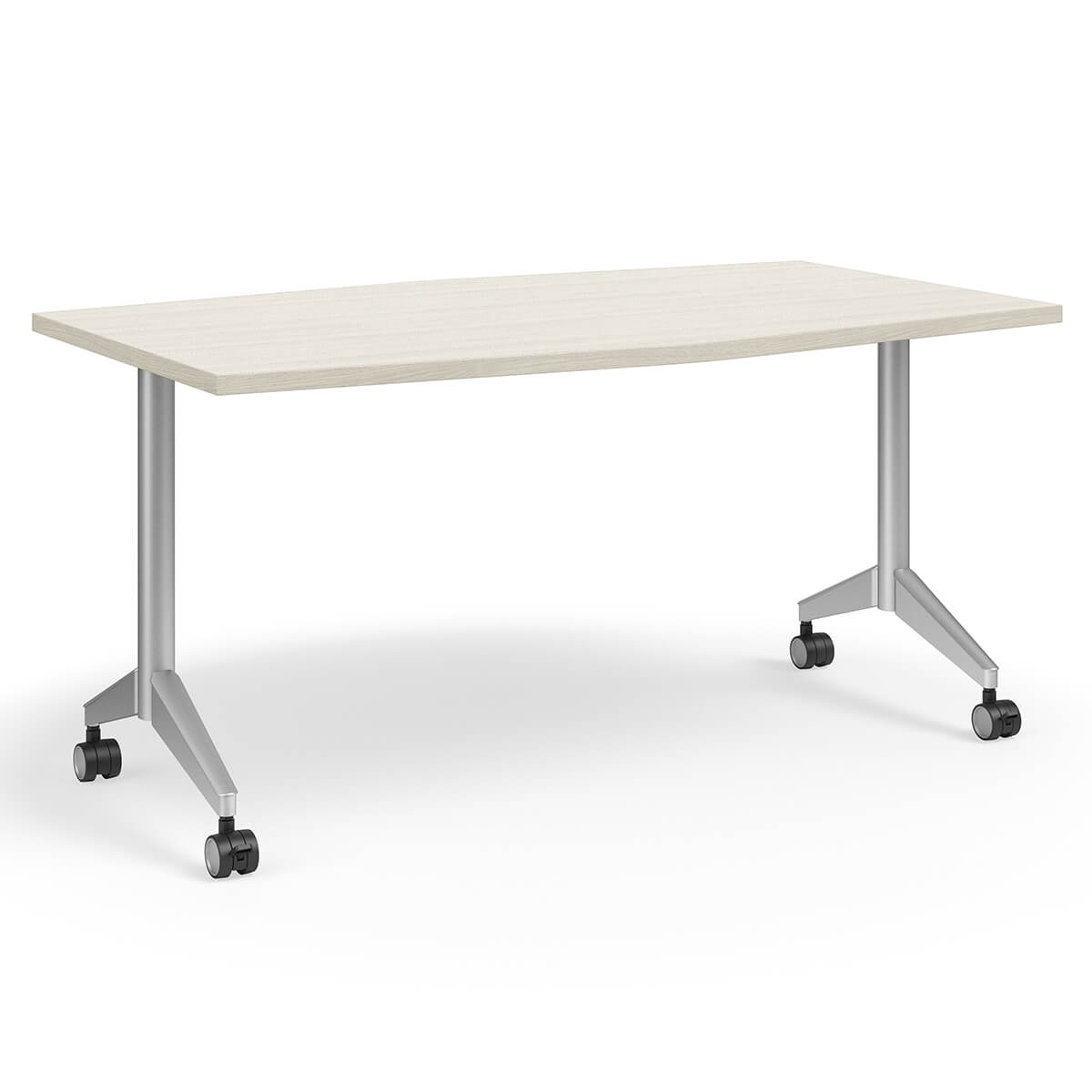 KI Pirouette Fixed-Top Double Chevron Table with Casters 36″ x 72″
Slide
KI Ruckus Double-Faced Workstation with Phenolic Top
Slide
KI Maestro High-Density Stack Chair
Slide
KI Strive Four Leg 30″ Stacking Cafe Stool